While doing my "research" for this post (cough, cough, pinteresting and instagramming) I've come to the conclusion that I just want to bake (and eat) all the recipes. I'm having such a hard time deciding what I'll end up baking for my family & friends because I'm so torn! It's like picking a favorite child. Or cookie, I suppose. I can't believe it's almost time again! I feel like I was just baking my Christmas cookies a few months ago, this year has flown by so quickly.
As our Christmas plans fall into place, I have to plan my baking days. We are busy! At least the weekend before Christmas, we have something going on all three days (work party, family white elephant, Dad's birthday) but I'll have to manage some time for cookies because…. cookies, you know?
COOKIES
Peppermint Kiss Thumbprint Cookies from Le Creme De La Crumb
Crisp Molasses Cookies from Sally's Baking Addiction
Soft & Chewy Nutella White Chocolate Chip Cookies from Averie Cooks
Peppermint Mocha Cookies from Baking A Moment
Peppermint White Chocolate Cookies from Sally's Baking Addiction
Matcha Green Tea Almond Shortbread Cookies from Kevin Is Cooking
BROWNIES & BARS
\
Cranberry Chocolate Chip Blondies from Averie Cooks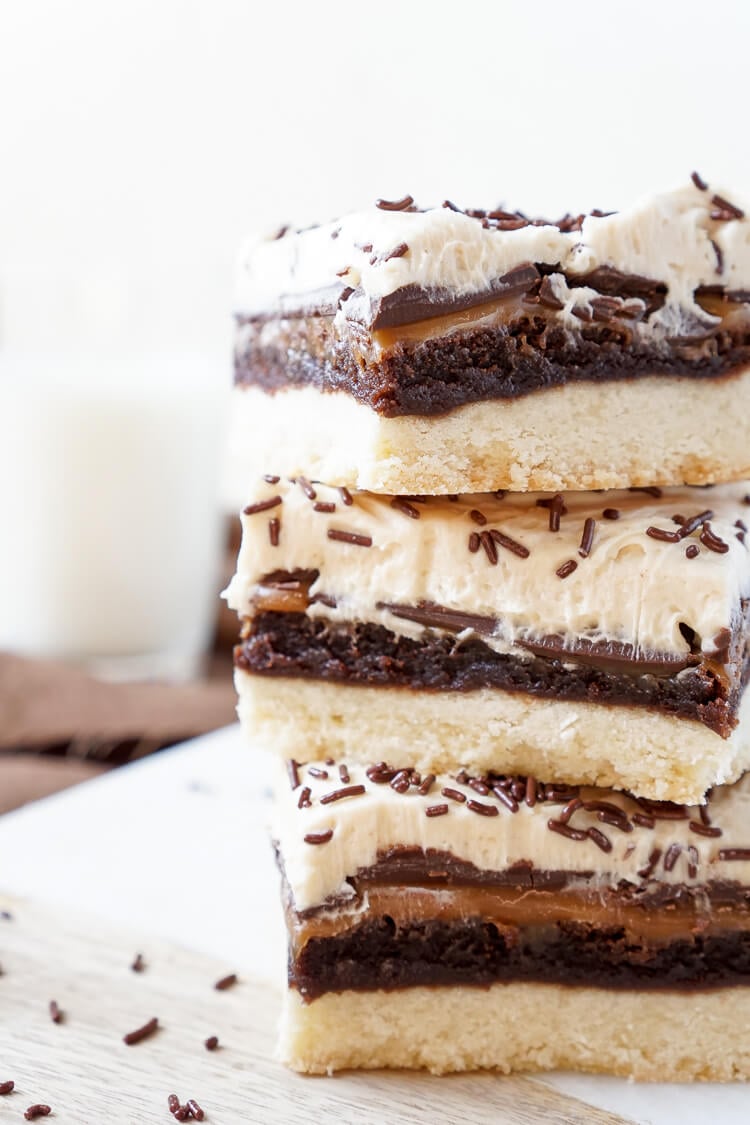 Billionaire Bars from Sugar And Soul
Cranberry White Chocolate Bars from Celebrating Sweets
Loaded M&M Oreo Cookie Holiday Bars from Averie Cooks
CANDIES
White Chocolate Raspberry Truffles from Garnish & Glaze
Peppermint Oreo Fudge from Lil Luna
Sea Salt Vanilla Caramels from Sally's Baking Addiction
Winter White Red Velvet Fudge from The Cafe Sucre Farine
What are you baking this Holiday season? Share in the comments in case I missed something I need to add to my list!